The 2021 Graphic Arts Today MVP Awards!
Graphic Arts Today brings together the best content from hundreds of industry thought-leaders. These awards will recognize the Most Valuable Posts as judged by our readers, award committee, and our machine intelligence and social media. We will recognize the posts that provide the highest value to industry professionals - useful and actionable information, that is tactical or strategic in nature, providing either long-term or short-term value.
Check out the 2021 MVP Award Winner Acceptance Speech Compilation:
Click on the categories below to vote for your favorite articles to win a Graphic Arts Today MVP Award! You can vote for up to 3 articles per category and a Graphic Arts Today account is needed to participate.
CATEGORIES
Awards will be given for articles covering the following categories:
Audience Size
Every day, our articles are read by an audience of over 44,000 people on our site and newsletter. We use our machine intelligence and social media, bolstered by our editorial team, to curate this content.
But as 2021 comes to an end, we want to know: of all of our articles, which are the best of the best? Our machine intelligence, social media, and editors can get us close. But we want that extra special touch that comes from beloved reader feedback.
You can represent these 44,000 readers. Cast your vote and let us know what you like to see!
Judging Criteria
We're judging posts that we see to provide the highest value to industry professionals. Does your article include useful and actionable information? Is it tactical or strategic? Does it provide short- or long-term value? Those are the types of questions our judges will be asking themselves.
PROCESS AND TIMING
Submitting content for consideration
Articles must have been published between October 13th, 2020 and October 11th, 2021 to be eligible.
Nominations are open until October 11th, 5pm Pacific Time. After that, our panel of judges will review the nominations and narrow them down to a list of finalists for each category.
Voting
Finalists will be announced on November 15th. Once finalists are announced, we will open up voting to our readers. When voting is open, you will be able to click on the categories listed towards the top of the page and select up to three winners per category. An account with Graphic Arts Today is needed to vote. Voting ends on November 29th. Winners will be announced on December 13th.
Program Committee
Meet our expert panel of judges!
Carrie Cousins
Founder and Freelance Writer & Designer at Carrie Cousins LLC
Carrie Cousins has more than 15 years of experience in media, design, and content marketing In her day job, she's the senior digital strategist for LeadPoint Digital, a digital marketing agency. She's also a freelance writer and designer, specializing in creating amazing experiences online for small businesses. Her work has been featured in publications such as Design Shack, Webdesigner Depot, and Fast Company. She's an avid runner, which comes in handy with a trio of Australian shepherds at home. To learn more about Carrie's work, visit carriecousins.com.
Jacob Cass
Brand Consultant
Jacob Cass is a prolific brand designer & strategist who runs JUST Creative, an award-winning branding & design firm that doubles as an industry leading blog. Jacob helps brands grow and get results by crafting distinctive logos and brand identities that are backed by strategy. He recently rebranded San Francisco and Puerto Rico, and also branded New York's Digital District. Other clients have included the likes of Disney, Nintendo and Jerry Seinfeld. Jacob has spoken at TEDx, been featured in Forbes, Entrepreneur and has been awarded LinkedIn's "Best of" for branding. For him, design is a lifelong journey of continuously honing his craft, as well as educating other fellow designers and business owners to build on theirs, which has allowed him to build a large and loyal following, including his website which has been viewed over 50 million times. Jacob is an avid traveler and has traveled to 88 countries.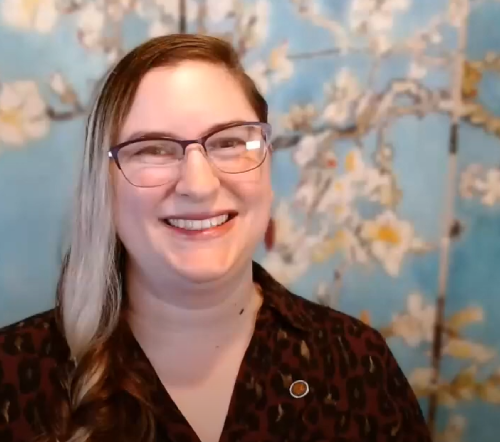 Liz DiFiore
Illustrator & President-Elect of the Graphic Artist Guild
Liz is a freelance illustrator specializing in children's picture book illustration, though she also creates for video and board games and other commissions. Despite her current work, her long-time background has been in association management and social media marketing for both large and small companies, and not-for-profits. She's active in a monthly illustration critique group and a weekly writers' group.
Liz is the president-elect of the Graphic Artists Guild where she's served on their advocacy committee, social media and advertising committee, and automation and operations committee. She's a member of the Society of Children's Book Writers and Illustrators, the American Society of Association Executives, and an active streamer on Twitch with a growing community of fellow creatives. Check out Liz's website here!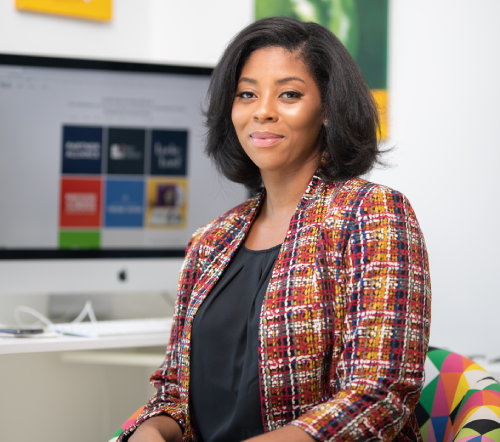 Yanique DaCosta
Creative Director of YKMD Visual Communication & National Treasurer of Graphic Artist Guild
Yanique DaCosta was born and raised in Kingston, Jamaica. She graduated from Florida Atlantic University and Full Sail University with BA Fine Arts and MFA in Media Design respectively. She is the Creative Director and Owner of YKMD, a graphic design firm headquartered in Fort Lauderdale, FL.
With 12+ years of design experience, the United States Department of Labor recognized her as an expert in Brand Development and Graphic Design by engaging her as a consultant for the federal O*Net program.
She currently sits on the Executive Board of the Graphic Artists Guild where she was elected National Treasurer by the organization's membership. She is also the International Council of Design delegate, representing and teaching graphic artists at varying international conferences and meetups. She is an acknowledged contributor in the 15th and 16th editions of the Graphic Artists Guild's Pricing and Ethical Guidelines Handbook, a national reference book for professional graphic artists and agencies.
She has been a featured speaker at conferences like FUSE and HUE Design Summit. Check Out Yanique's website, or connect with her on Twitter or LinkedIn.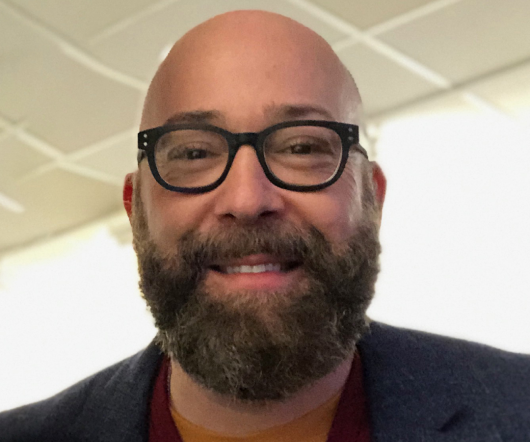 Todd LeMieux
Brand Designer + Design Educator
Todd M. LeMieux is a nationally-recognized graphic designer and design educator. His focus is on identity + branding, design for higher-ed, and for social causes…good design, for good causes, with good people.
Todd has received numerous local, regional and national awards for his design work, and has been published in several books including: the LogoLounge series, Master Library series, American Graphic Design, as well as a feature in the Graphic Designer's & Artist's Market directory.
He has been an active member of Graphic Artists Guild for 20 years, and has served on the national board's Executive Committee as well as on the Advocacy, Communication and Education Committees, and also served as the New England Regional Representative. Todd is currently the Guild's Communication Chair. He was a founding member of AIGA-CT, and served as the Education Director for that chapter at its inception. Previously he served as Vice President, and then President, for the Ad Club of Western Massachusetts.
Todd has worked on a diverse range of design projects for a wide variety of clients including: Warner Music Group, Lego, Connecticut Lottery, MassMutual, City of Springfield, San Francisco Gay Men's Chorus, Northampton Chamber of Commerce, Sodexho, Commonwealth of Massachusetts, Mount Holyoke College, Springfield College, Hampshire College, Yale University, AGFA Medical, Dr. Hauschka Skincare, and the Organic Trade Association.
Outside of his design projects, Todd enjoys travel, photography, and live music—he will likely win any 80s new wave music trivia game he plays.